The story behind Maisy Gray and Murphy Linen
When it came time to name our cabinetry shades, we were running out of steam. Some names were a given, Caramel for the raised panel mid-toned wood stain. White shaker for the, well, white shaker cabinets. We couldn't help but give in to our lunchtime cravings when naming walnut, toffee, chocolate and cherry.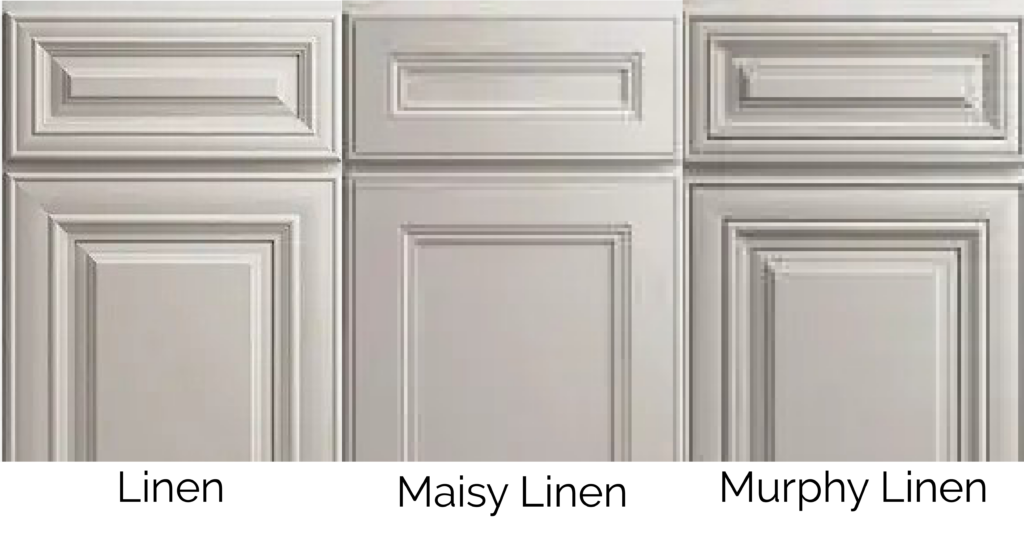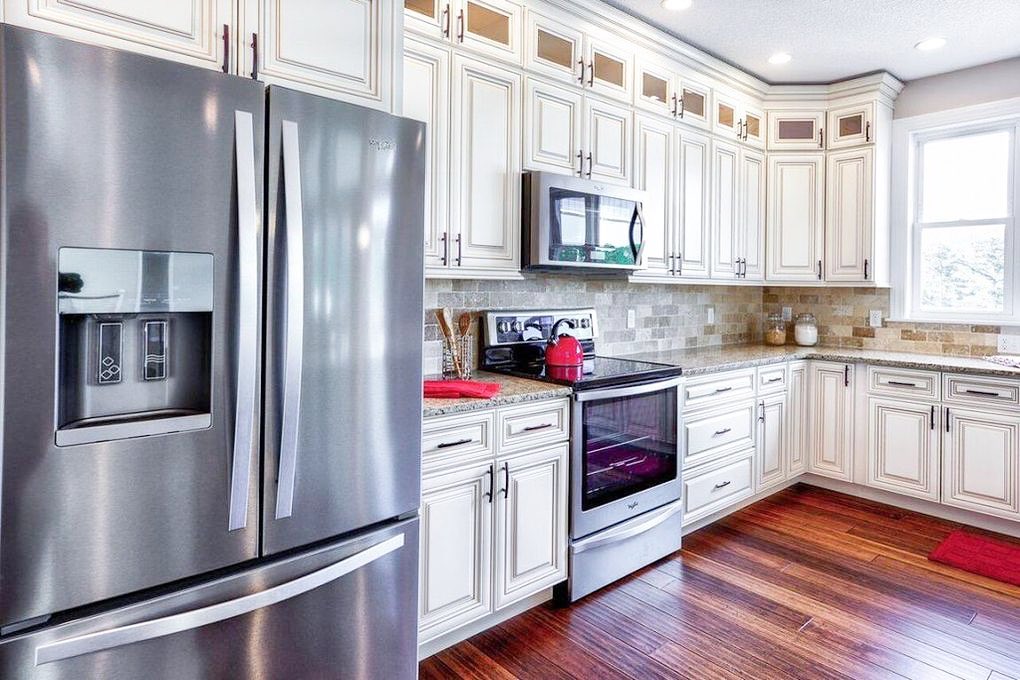 Of course we have our go-to linen shade, aptly named "linen". Its a warm, creamy color with an intricatly carved face. The raised panel adds a touch of elegance without being over-the-top. This shade is not availible on any other style we currently sell of cabinets. We see this style going into a lot of larger kitchens, with big windows that bring in the natural light. That natural light can really allow the nuance of this shade of cabinet to shine through! 
But when it came down to our last few shades and styles, how do we differentiate? Three stunning cream cabinets to choose from, how could we encapsulate them in a name that our staff could also keep in mind? And then we looked down. At the floor. Where the Ridge office dogs, Maisy and Murphy were napping.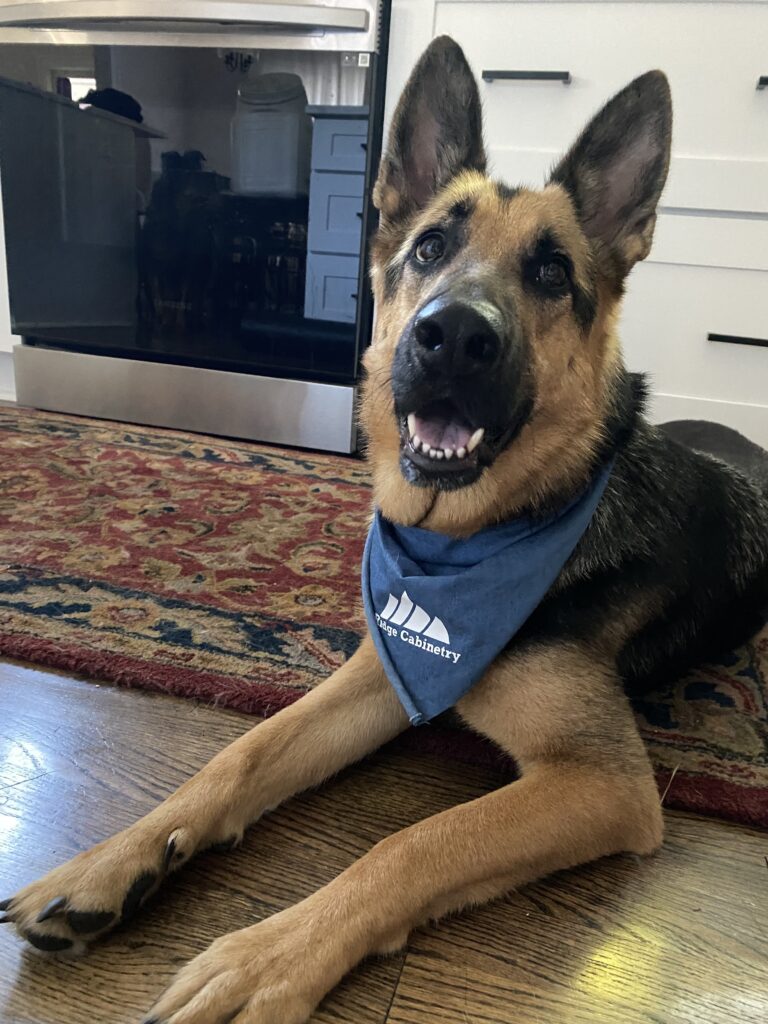 Maisy, the high energy german shepherd who never misses the chance for a walk. She struts around the office with such casual grace you just might under estimate her bark. She was the perfect namesake for Maisy Linen and Maisy gray. Two different colors, the same simply carved front. No raised panel, just engraved details that bring to mind the word sophisticated, yet modern.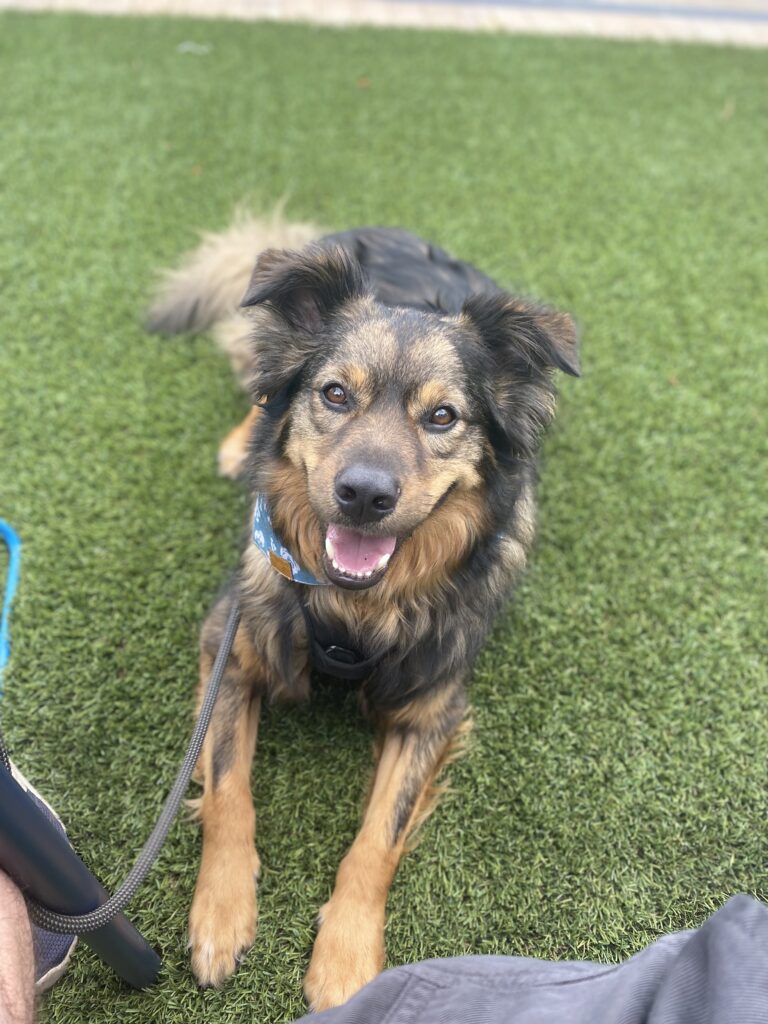 Then we have Murphy. The resident goofball who welcomes everyone with a lick and nudge, asking for either pets or snacks – whichever you have on hand. His shaggy coat and permanent smile ushers everyone in, just like the more intricate design of Murphy linen cabinets. Featuring a raised panel and molding, these gorgeous cabinets brings texture and a bit of a traditional flare to your home. Warm and inviting, just like mister Murphy. 
Next time you're at Ridge Cabinetry, stop in the office and see if our office mascots are there, and tell us yourself if you think our cabinetry was aptly named.