With the passing of 2022 and 2023 quickly kicking off we're looking forward to some big trend shifts for the next year. Some of these trends aren't new, per se, but we see them picking up steam and becoming smash hits for the next year!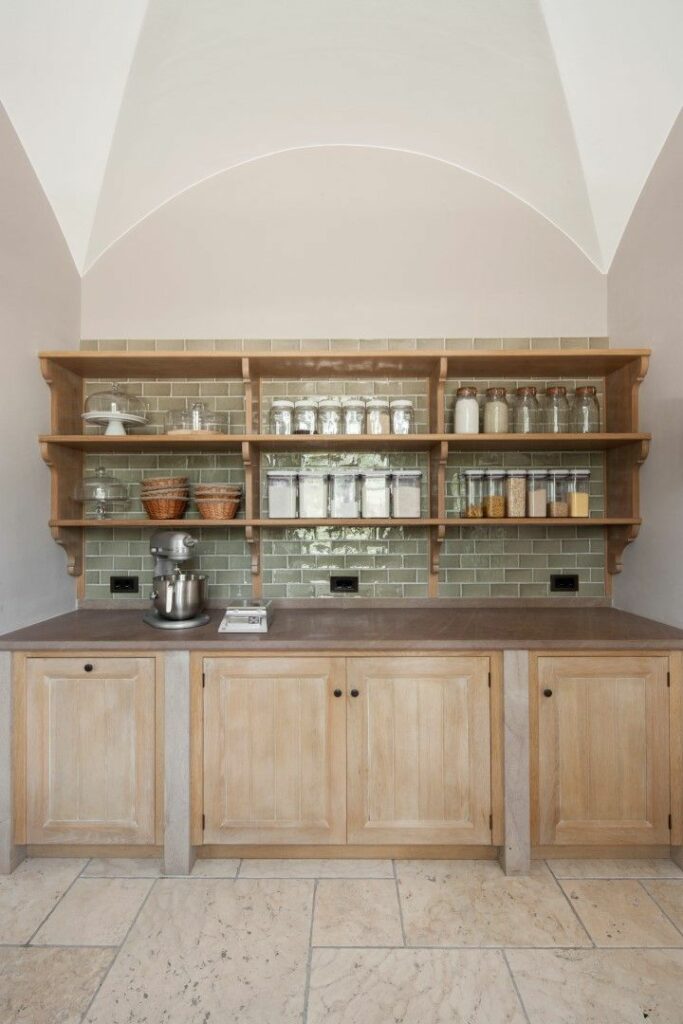 Wood Cabinetry
Stains has had an impactful end to 2022. With the overload of white shaker cabinets, we found ourselves in need of a refresh, giving stained wood cabinetry it's time to shine. We love a perimeter in the light and bright white shaker and a statement island of stunning stained cabinets. Another option for a smaller kitchen is painted cabinetry on top and stained wood on bottom. This allows the superior durability of wood cabinets to shine in high traffic areas more prone to bumps and scratching!
Mini High End
Homeowners and rentals alike are getting high end tweaks and add-ons. More and more, people are choosing to add luxurious features to their already existing kitchens; think wet bars, butler's pantries and kitchenettes. These features are often an area to express personality and add the wow-factor that is sometimes hard to achieve in kitchens. Creating a small, bespoke space.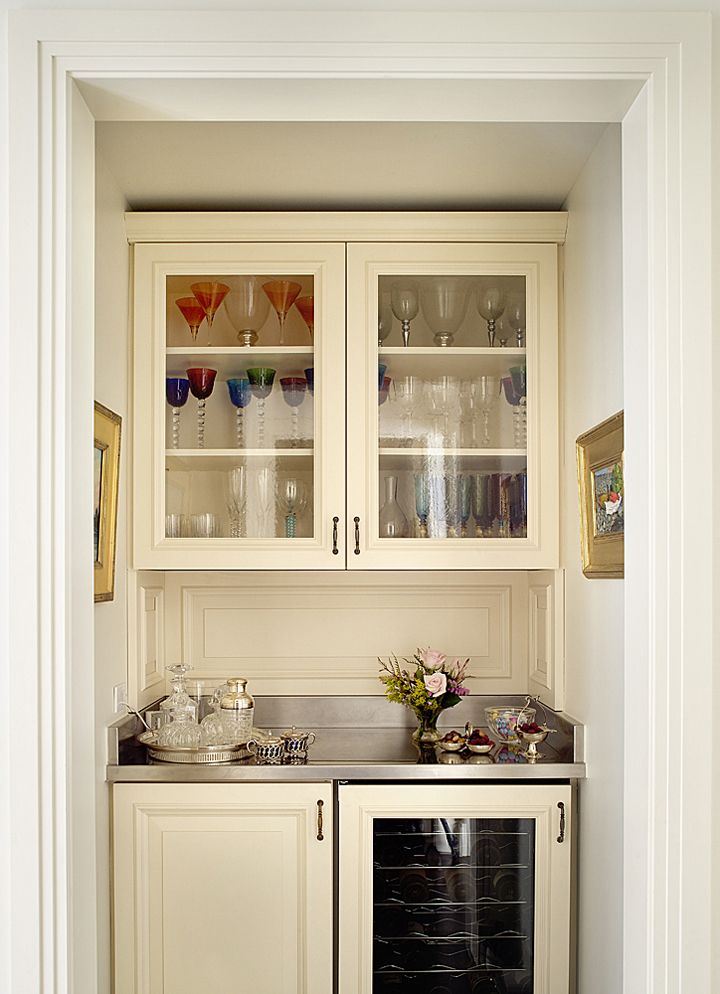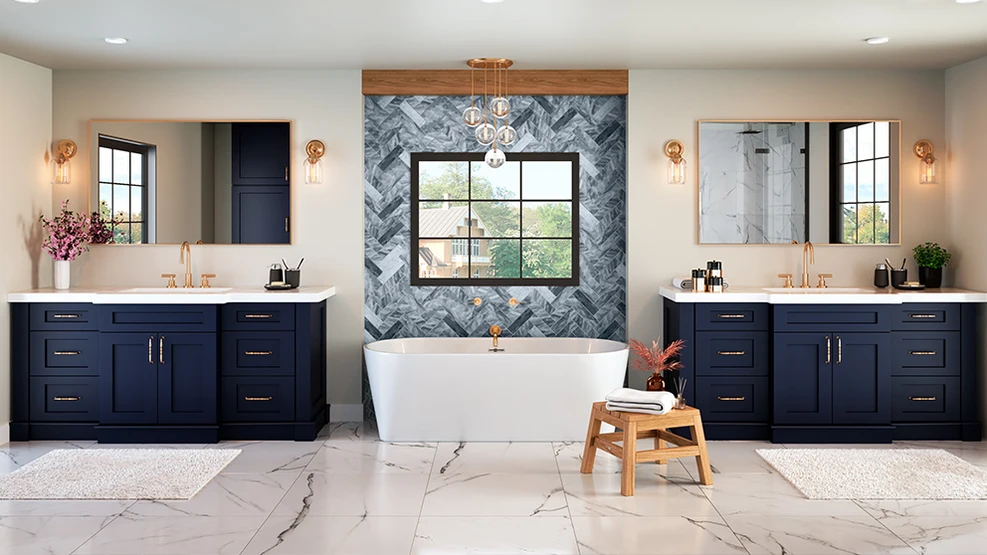 Blues and Greens
It's no secret that navy has been the it color for modern cabinetry. Navy shaker has crept up closer and closer to the top for our most popular choice for kitchen cabinets the last few years. But a new darling of the color wheel has quickly picked up pace and is catching up! Green, especially forest green, adds an element of luxury to your home.
Cabinets to the Ceiling
Clients across the board are opting to extend their cabinetry all the way to the ceiling. Some choose to finish with crown molding and others just with scribe. Why this big change? People have realized that leaving space between the cabinet and ceiling doesn't just waste precious storage space, but is a goldmine for dust and visual chaos as people tend to store non essential items in this space.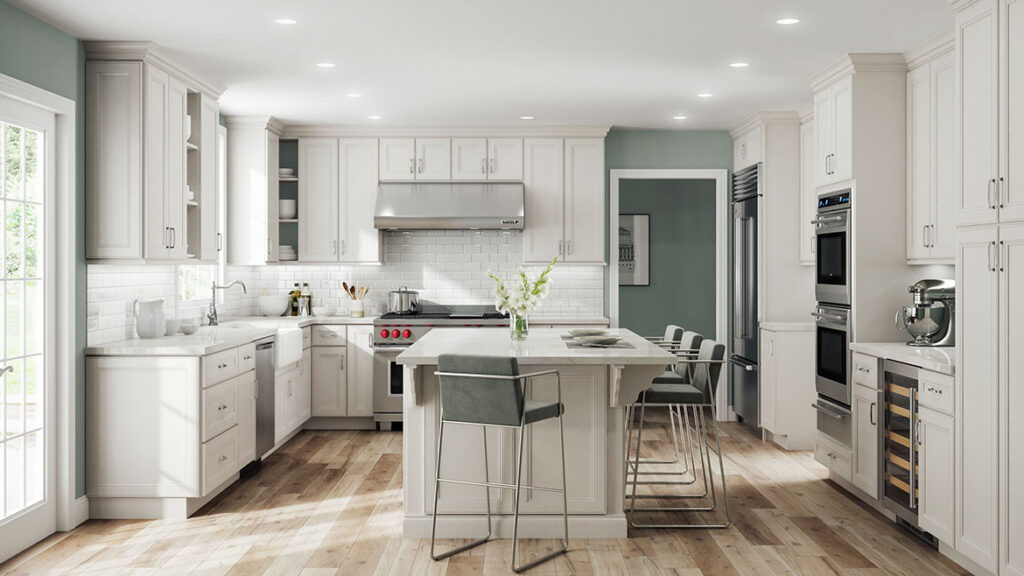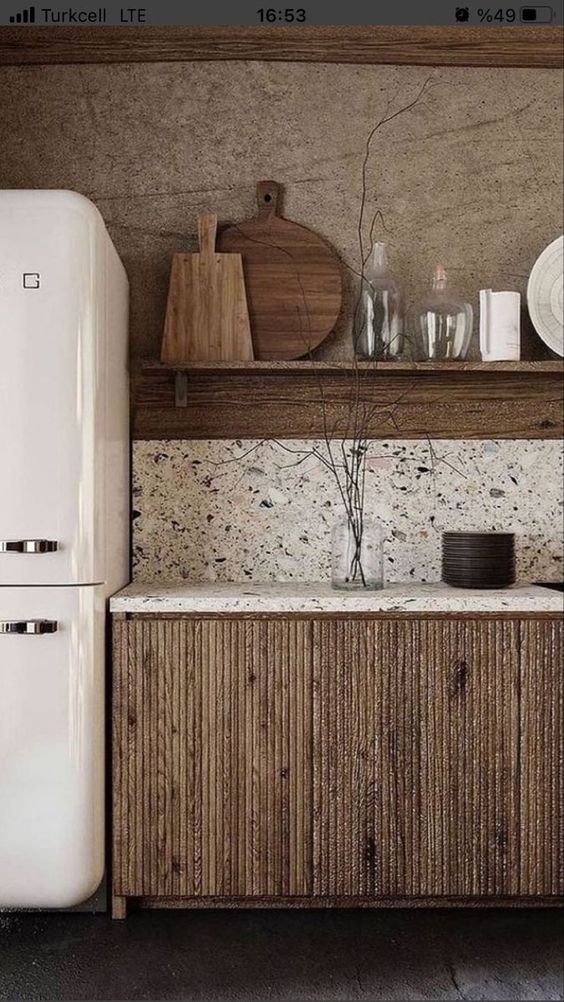 Textured Surfaces
Texture has been on trend throughout the house for the last few years, but it's finally made its way to the kitchen. Brushed metals, leathered or textured stone finishes and handmade backsplash tiles all add dimension and warmth to your kitchen, creating an inviting space. Adding tactile interest with materials like concrete, wood grain or brushed stone elevates a space from the cold, clean lines of the 2010's.
So what are you bringing into the new year? It's one thing to admire tomorrow's trends and another to incorporate them in a way that makes sense. Luckily, our talented designers can help you create a timeless interior. Reach out on our contact page to schedule your free consultation today!