5 Spaces You Can Get Creative with Cabinetry
Everyone knows how convenient cabinets are in a kitchen, but have you thought about how convenient they'd be in other places in your home? Our cabinets are made to maximize your storage in any room. With their dovetail construction and premium soft close hinges & glides, they are structured to survive even the toughest of love. From custom cabinets to RTA, you have a plethora of cabinetry to choose from to create the space of your dreams. Here are five spaces you can get the most creative with cabinetry!
---
1. Garage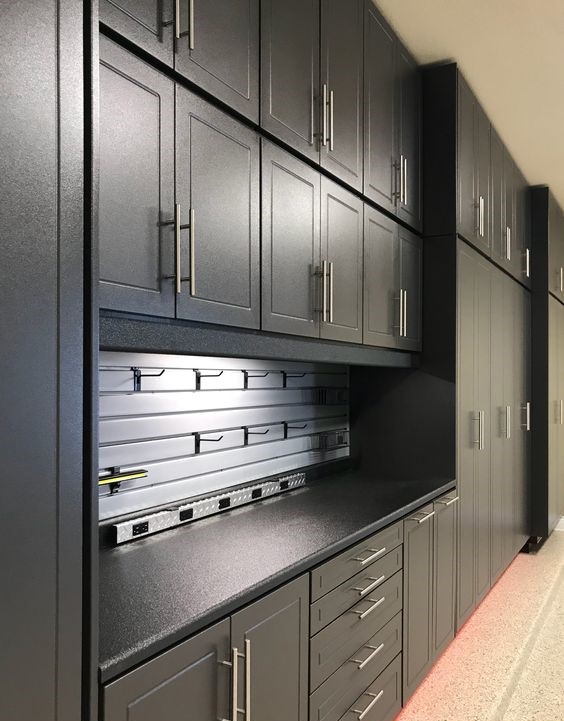 The garage is often overlooked as a fantastic area for high quality cabinets. With all the space a garage provides, use cabinetry to keep it functional and organized. A built in workbench is ideal for any handyperson, and provides the space and organization you need for your next big project. Design is our specialty! Let us create an ideal layout for you to store your tools, holiday décor, or whatever else you have cluttering your garage.
---
2. Laundry Room
Imagine the convenience of a hamper insert to free up space or a garbage insert for lint. Pantries are the perfect option for storing cleaning supplies, towels, clothes, etc. Add a countertop over the washer and dryer to give you the tablespace you need for folding, then a sink to bring the room together!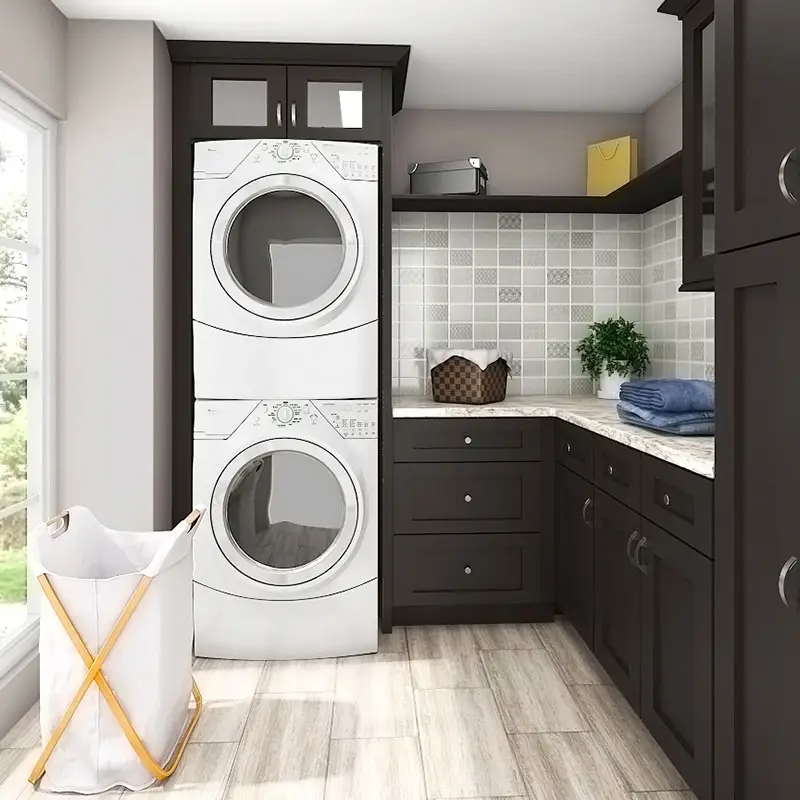 ---
3. Basement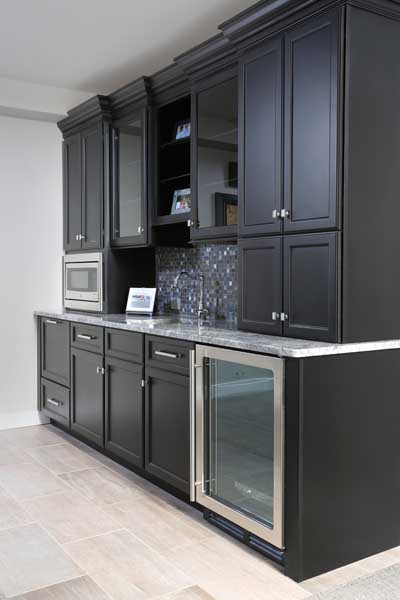 The basement offers plenty of creative ways to use cabinetry. Think about that home office you've always wanted or a playroom for the kids. If it's a smaller area, a wet bar is a great option to liven up the area. Maybe add an island and some bar stools for that basement bar feel. Our designers will come up with the most creative ideas so you can be sure you get the most out of that extra space!
---
4. Living Room
Who says you can't have cabinets in your living room? It's a perfect way to bring your living room to life by creating a beautiful entertainment space. Building around the TV brings symmetry to the space while adding ample storage to the area you'll be spending the most of your time in. From bulky blankets to the kids toys, you'll always find a use for your living room cabinets!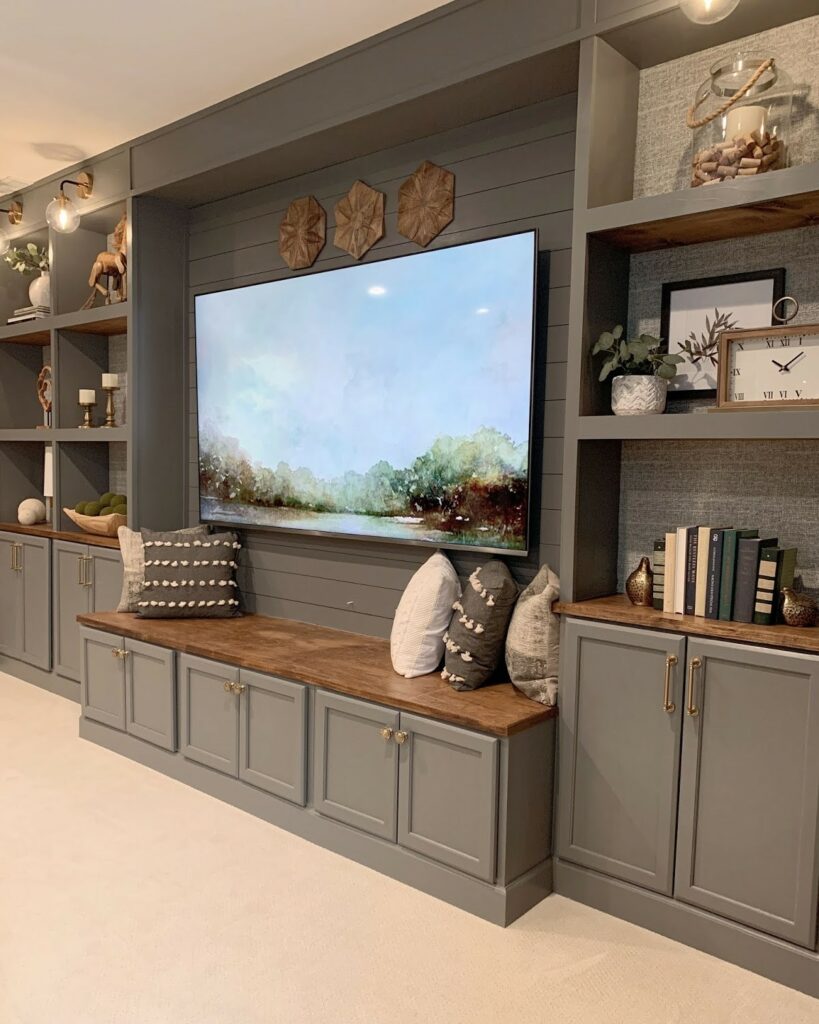 ---
5. Mud Room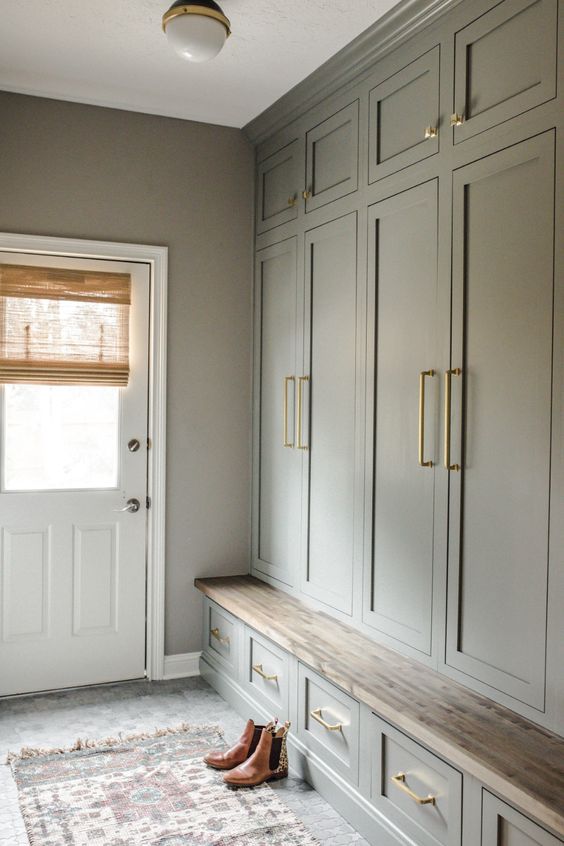 Utilize an open wall/entryway to create a beautiful, functional space. It is a great place to store your shoes and jackets as it makes the area look less cluttered and more polished. Your guests will appreciate a bench to sit on while taking off their shoes as much as you'll appreciate the storage that comes with it.