Upper cabinets can be a great addition to any kitchen, providing valuable storage space for plates, glasses, and other kitchen essentials. However, when it comes to choosing the right upper cabinets, there are several options to consider. Realistically considering your lifestyle, items you need to store and how you use your kitchen space.
42′ Upper Cabinets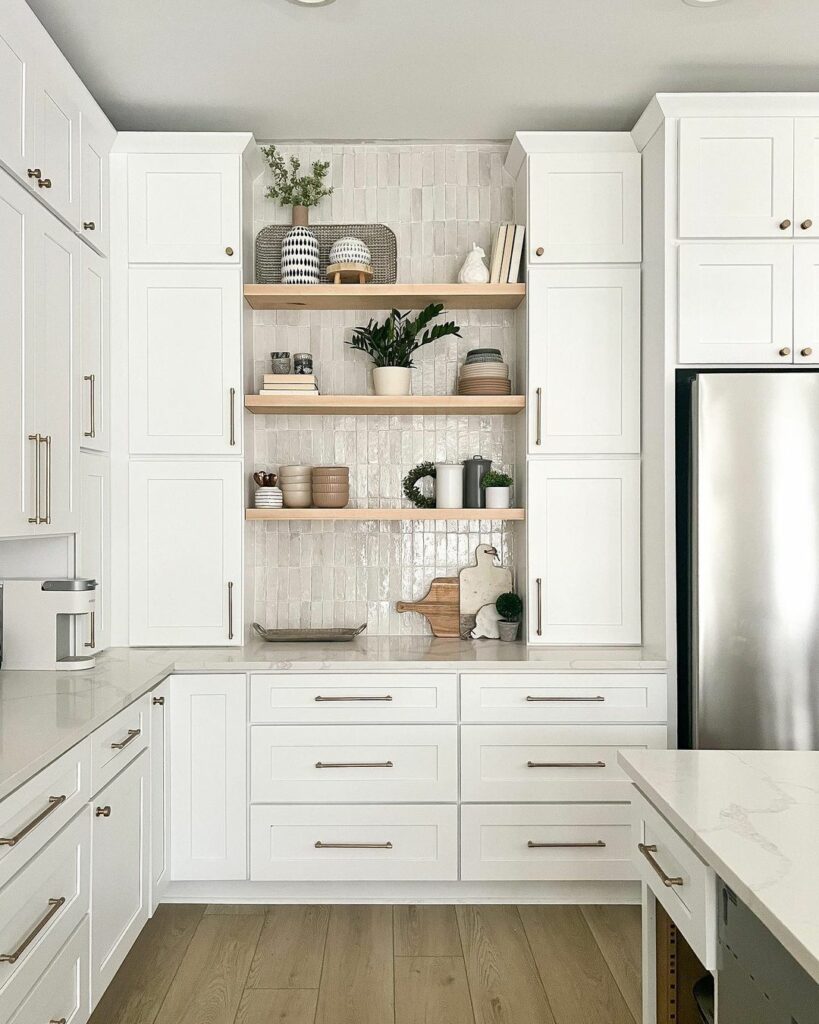 For those with a lot of vertical space in their kitchen, 42" upper cabinets can be an excellent option. These cabinets are taller than the standard 30" or 36" cabinets, providing ample storage space for larger items or items that are used less frequently and a seamless look. The extra height can also give the kitchen a more grand and spacious feel.
Open Shelving
Open shelving has become increasingly popular in recent years, and for good reason. It can provide a more open and airy feel to the kitchen while still providing ample storage space. Open shelving also allows you to display decorative items or your favorite dishes, adding a personal touch to your kitchen. This is a great option for Air BNB's, guest's won't have to guess where things are!
Crown Molding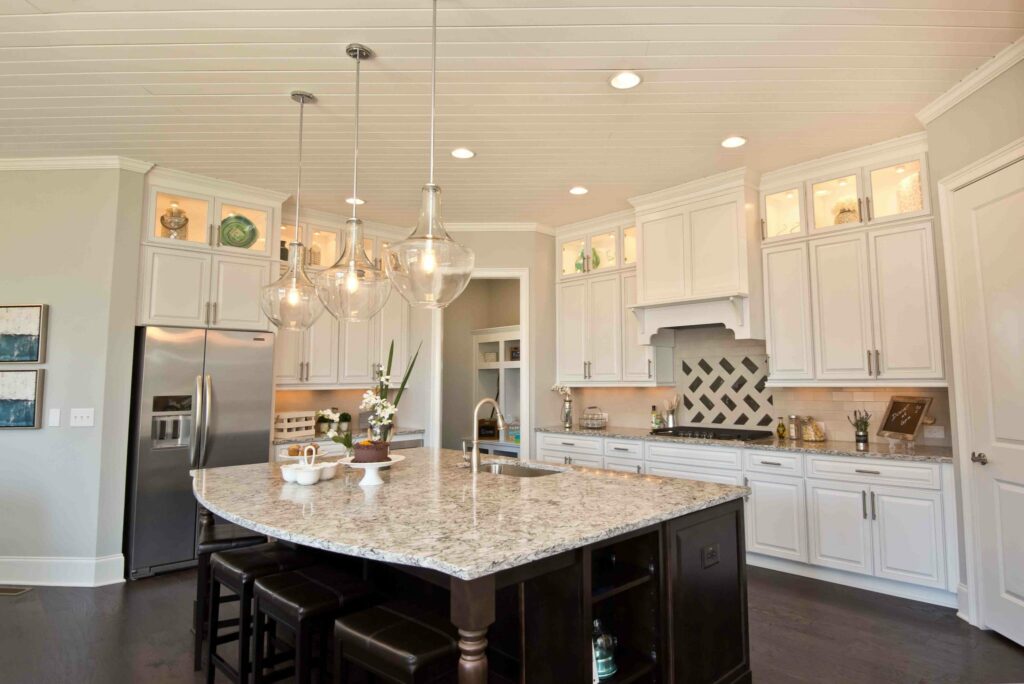 Crown molding is a decorative trim that can be added to the top of upper cabinets. It adds a polished look to the cabinets and can help tie the overall look of the kitchen together. Crown molding can be simple or ornate, depending on your preference, and can come in a variety of materials such as wood or MDF. One perk of crown molding is that it can close the gap between your upper cabinets and your ceiling, preventing dust and grime from accumulating on the top of the cabinets. Most people choose to go with 36' or 39' upper cabinets to alot for room for crown molding, but it depends on the height of your ceiling.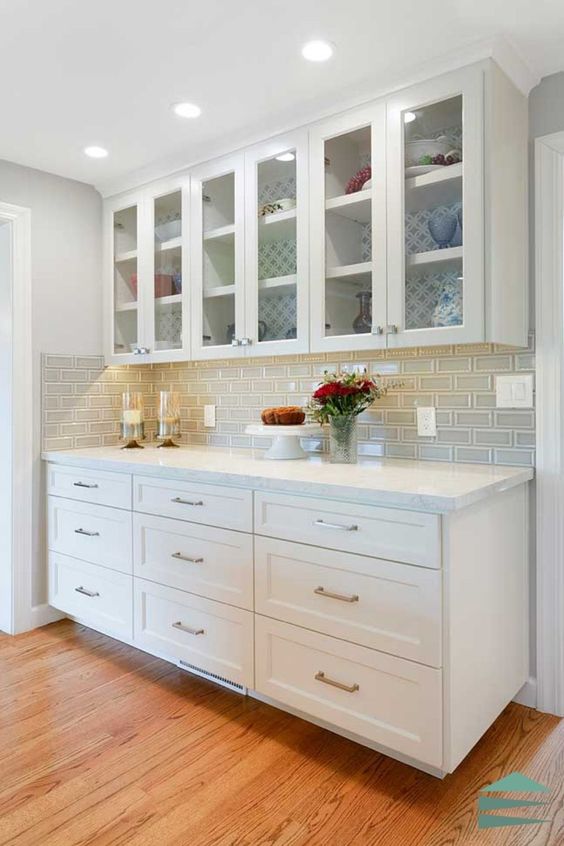 Glass Fronted Cabinets
Glass fronted cabinets are a great way to showcase your favorite dishes or decorative items. They provide a lighter, more open feel to the kitchen as the glass allows light to pass through. Glass cabinets can give you the creative space to add pops of color with decoration pieces. You can express your taste and add visual appeal with different textures or types of glass.
Feeling inspired? Reach out at our contact page to hear from one of our professional designers to learn more about your personalized options for your home!